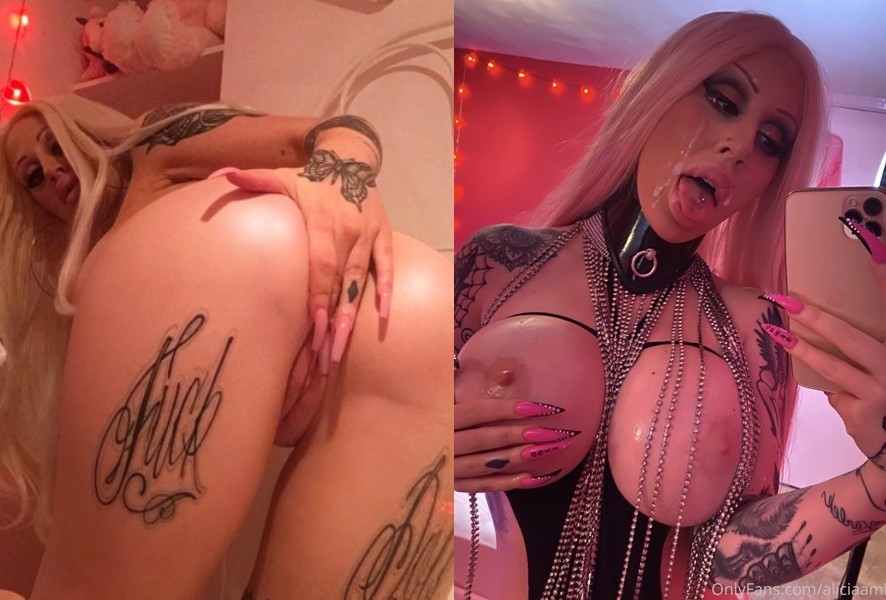 File size: 7650 MB
Release Year: 04.05.2020
Cast: Alicia Amira
Tags: blowjob, blonde, facial, tattoo, masturbation, cum in mouth, fake tits, lingerie, toys, big fake tits, pussy rubbing, posing, pierced tongue, dildo fucking, bimbo, fake lips, huge fake tits, plastic fantastic, danish, garter tattoo, bimbo slut, blonde bim
Alicia Amira
From her Onlyfans: "The Bimbo Queen - Because you need a bimbo fuck doll like me in your life to constantly turn you on I?ll be sharing my documented bimbofication progress,
goals & advise, nudes, sex tapes & really naughty bimbo porn etc. This is the only place to see the life of a constantly horny filthy submissive fuck doll like me. Let me show you how much of a walking fetish doll I am by making your darkest & filthiest fantasies come true. Let me be your online bimbo affair
*I love rating ur dick pics in return for you tipping me. If you want extra attention from me in dms a tip will get you that I do my best to reply to ALL messages, but I receive so many messages that sometimes this bimbo doll can?t keep up, but if you tip me you are guaranteed I?ll spend time with u in the dms"
She's a Bimbo Queen. If you like Bimbos, you will probably like her. Nuff said.
Gender: Female
Birthday: 1991
Birth Place: UK
Age: 29/30
Genre: blowjob, blonde, facial, tattoo, masturbation, cum in mouth, fake tits, lingerie, toys, big fake tits, pussy rubbing, posing, pierced tongue, dildo fucking, bimbo, fake lips, huge fake tits, plastic fantastic, danish, garter tattoo, bimbo slut, blonde bimbo, sucking dildo
Cast: Alicia Amira
Clips: 201
Size: 7.650 MB
Duration: 200 min