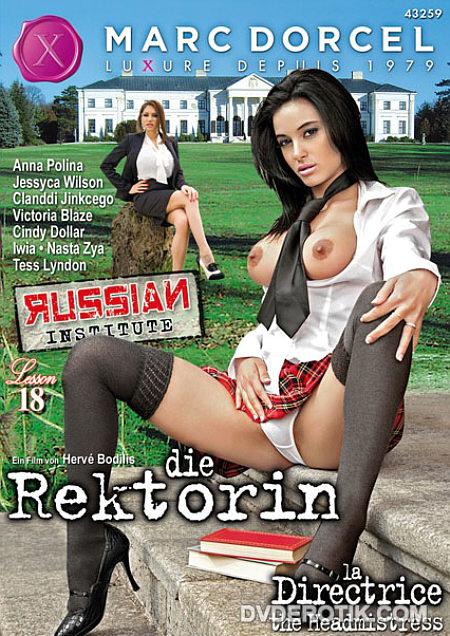 File size: 1490 MB
Release Year: 2013
Cast: Anna Polina / Cindy Dollar / Jessyca Wilson / Nasta Zya / Clanddi Jinkcego / Iwia / Victoria Blaze / Tess Lyndon
Duration: 1:37 Std.
Resolution: 720 x 400 Pixel
Tags: Anal, Beauties, Oral, Sperm, Straight, Threesomes
Russian Institute Lesson 18 - Die Rektorin

720 x 400 Pixel - 1:37 Std. - 1490 MB

Cast: Anna Polina, Cindy Dollar, Jessyca Wilson, Nasta Zya, Clanddi Jinkcego, Iwia, Victoria Blaze, Tess Lyndon

Studio: Marc Dorcel
Released: 2013
Category: Anal, Beauties, Oral, Sperm, Straight, Threesomes

Video:
Codec: MKV
Laenge: 1:37 Std.
Aufloesung: 720*400 Pixel
Bitrate: 1990 Kbps
FPS: 29,97

Audio:
Sprache: Englisch / UT: Russisch
Codec: AC-3
Sample-Rate: 48000 Hz
Bitrate: 192 Kbps

Die neue Rektorin ist eine echte Dominatrix!
Sie regiert mit eiserner Hand und liebt es den aufmüpfigen Mädchen den Arsch zu verstohlen.
Oder sie lässt sie zur Strafe vom personal auf das Härteste durchficken!
Hier lernen die Studentinnen das wahre Leben, Lust und Leid kennen!

The new principal is a true Dominatrix! She leads with an iron fist and loves to spank the rebellious girls in the ass. Or she has them punished by the staff on the hardest fuck! Here the students learn the true life, joy and sorrow!