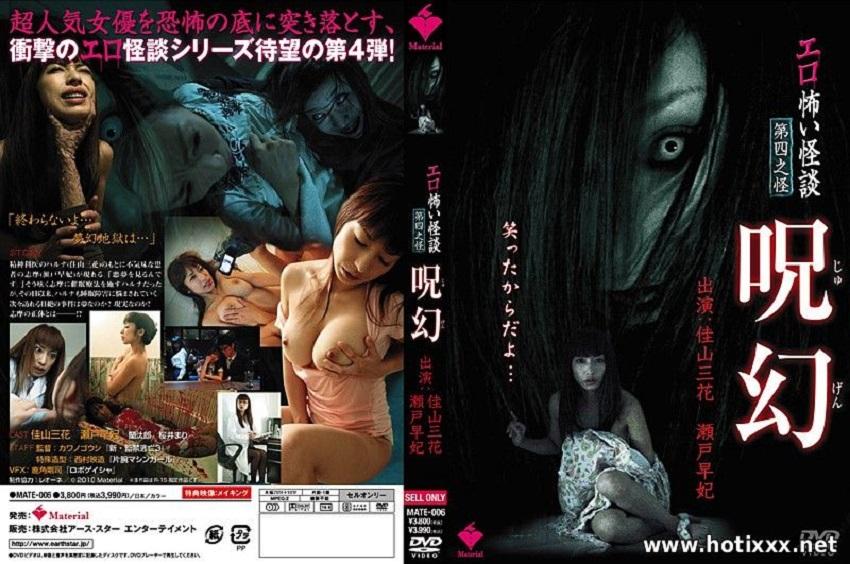 File size: 771 MB
Release Year: 2010
Cast: Seto Saki / Kayama Mika / Sakurai Mari
Duration: 1:32 Std.
Resolution: 704 x 400 Pixel
Erotic Scary Stories 4 - Curse

704 x 400 Pixel - 1:32 Std. - 771 MB
Auch: Ero Kowai Kaidan Vol. 4: Curse

Cast: Seto Saki, Kayama Mika, Sakurai Mari

Director: Goushi Kawano 
Released: 2010
Category: Japanese, Japan, Nippon, Asia, Horror, Story, Erotic

Video:
Codec: MKV
Länge: 1:32 Std.
Auflösung: 704*400 Pixel
Bitrate: - Kbps
FPS: 29,97

Audio:
Codec: AAC
Sample-Rate: 48000 Hz
Bitrate: - Kbps

In Episoden aufgeteilt: nein

An eerie patient, Shima, appears to Haruna, a psychiatrist. "I have a nightmare." Haruna murmured Shima with hypnosis, but since that day Haruna has been suffering from her sleep disorders. Is the fierce incident that comes one after another a dream? Is it a reality? What is Shima?