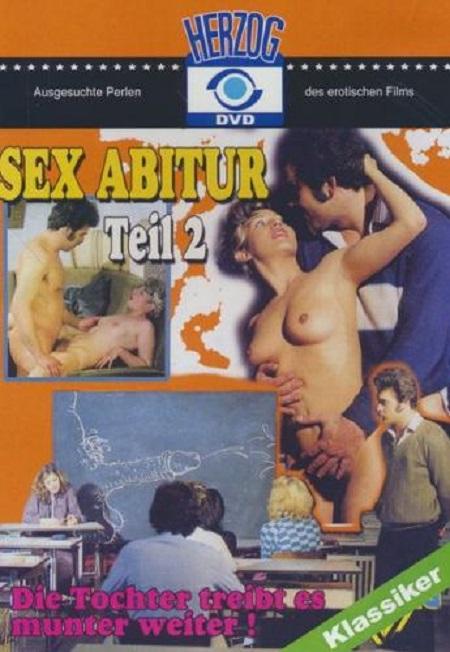 File size: 856 MB
Release Year: 1981
Cast: Jane Iwanoff / Frithjof Klausen / Ginny Noack / Mario Pollak / Carola Reyen / Gisela Schwartz / Horst Sieger / Peter Steiner Jr. / Andrea Werdien / Ralph Wieck
Duration: 1:27 Std.
Resolution: 720 x 490 Pixel
Tags: German, Classic, Oldie, Vintage, Retro, Feature, Comedy, Story, Hairy, 80s, Deutsch
Das Sexabitur 2
720 x 490 Pixel - 1:27 Std. - 856 MB
Cast: Jane Iwanoff, Frithjof Klausen, Ginny Noack, Mario Pollak, Carola Reyen, Gisela Schwartz, Horst Sieger, Peter Steiner Jr., Andrea Werdien, Ralph Wieck

Studio: Herzog
Released: 1981
Category: German, Classic, Oldie, Vintage, Retro, Feature, Comedy, Feature, Story, Hairy, 80s

Video:
Codec: MP4
Länge: 1:27 Std.
Auflösung: 720*490 Pixel
Bitrate: 1162 Kbps
FPS: 25

Audio:
Codec: AAC
Sample-Rate: 48000 Hz
Bitrate: 159 Kbps

In Episoden aufgeteilt: nein

Long years have passed since the happenings in Das Sexabitur. Miller is assigned to a new school where one of the students, Anne Berger happens to be a daughter of Anne Blume. She is concerned about her upcoming Abitur and her promiscuous elder sister Ulla agrees to replace her for exams. (In fact, Andrea Werdien is apparently much older than Carola Reyen and bears no resemblance to her, leaving no credibility for this recurring theme.) After the exam, Ulla tempts Anne's teacher Straube. Later, he is surprised when the real Anne rejects his sexual advances but still he manages to seduce and deflower the girl. Straube is now running an affair with two girls (Ulla during exams period and Anne in regular school time) without knowing it and the different attributes of the two leave him frustrated. Nevertheless, everything is revealed after Anne's graduation and the film ends while both girls suck on Straube.