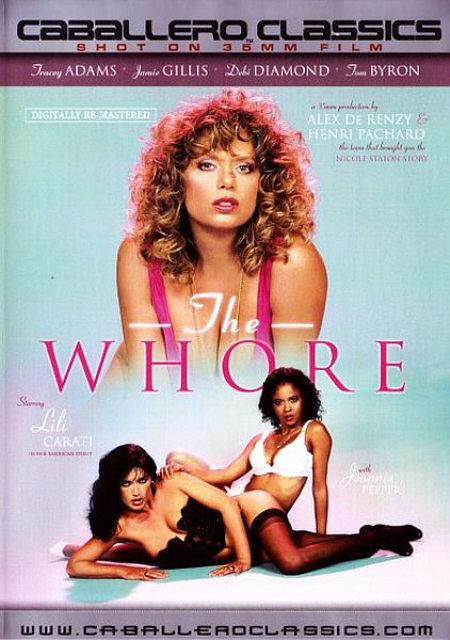 File size: 1127 MB
Release Year: 1989
Cast: Blake Palmer / Debi Diamond / Jamie Gillis / Jeannie Pepper / Joey Silvera / Lili Carati / Marc Wallice / Mike Horner / Raven Richards / Steve Vega / Susan Vegas / Tom Byron / Tracy Adams
Duration: 1:26 Std.
Resolution: 720 x 480 Pixel
Tags: Oldie, Classic, Feature, Lesbian, 80s, Vintage, Retro
The Whore
720 x 480 Pixel - 1:26 Std. - 1127 MB
Cast: Blake Palmer, Debi Diamond, Jamie Gillis, Jeannie Pepper, Joey Silvera, Lili Carati, Marc Wallice, Mike Horner, Raven Richards, Steve Vega, Susan Vegas, Tom Byron, Tracy Adams

Studio: Caballero
Released: 1989
Category: Oldie, Classic, Feature, Lesbian, 80s

Video:
Codec: MP4
Länge: 1:26 Std.
Auflösung: 720*480 Pixel
Bitrate: 1678 Kbps
FPS: 27,008

Audio:
Codec: AAC
Sample-Rate: 48000 Hz
Bitrate: 96 Kbps

Earthy and sensuous, a spitfire named Gina flees to the United States when a Mafia war heats up in her native Italy. But the heat's just as hot at her uncle Johnny Lucano's. Yes, Gina's The whore and she's caught in the carnal crossfire of and underworld power plat that's perverse as it is passionate! There's no limit to the depths of degradation when two vice godfather's declare all out whore-fare on each other! Bordello orgies... kinky sex... and the kidnapping of beautiful gun moll are just a few of the dirty moves in the bawdy battle of lust and larceny. And lucky Gina get to have her cake and eat it too when she uses her sizzling skills to get her uncle out!