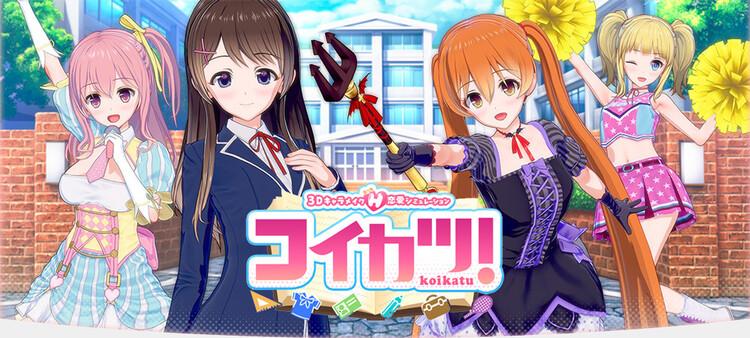 File size: 21,82 Gb
Tags: Koikatu
 Year: 2018
Genre: SLG, 3D, ADV, Constructor, Action, VR, Cosplay, School, Male Hero, School Uniform, Teacher, Students, Pervert, Straight, Voyeurism, All Sex, Internal Cumshot
Censorship: uncen
Platform: PC/Windows
Language: jap+eng+rus System requirements: 
OS: 7/8.1/10 (64-bit), CPU: Intel Core i3 4000, RAM: 8 GB, HDD: 35 GB, VRAM: 4 GB, DirectX 11
Description: 
Our hero is a guy who, because of his father's move abroad, decides to start an independent life and moves to a new place, not far from his aunt's house.
It soon becomes clear that the aunt took care of in advance in which school our hero will continue his studies in his new place. And everything seems to be fine ...
Yes, only girls study at this school, well, to the heap, the director at this school is none other than our beloved aunt ...
Maybe this is just an aunt's bad joke? Or in this way, at the expense of our hero, she wants to teach young girls to male society?
It seems that soon we will find out about this, but meanwhile, the hero will have to study in very difficult conditions ...
Although, what kind of study can there be? When around, wherever you look, lovely and pretty girls who show no small interest in the only guy in their community ...
Well, the hero and heroines of the "Koikatsu Department" already want to meet ... Let's not keep them waiting!
 Installation procedure
After the distribution has begun, in order to unzip the archives with the game, run the file "arcsUnpack.bat" and select the full installation option
Wait until the unpacking of the game archives
After the unpacking is completed, to start the "Organizer Mod" use "Start-MOKK.bat"
! Important note: for the "Organizer Mod" to work correctly, the "TESV.exe" file cannot be: deleted, moved, renamed (this is a feature of the Organizer)