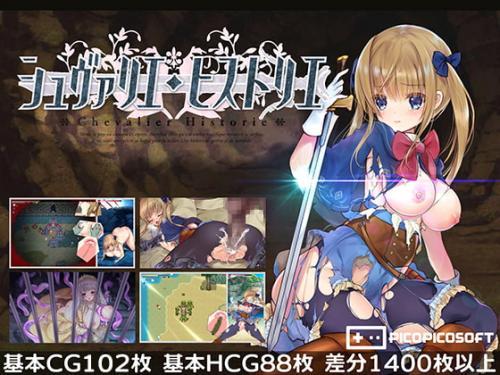 File size: 3,6 Gb
Year of issue:
2021
Release date:
2021/01/02
Genre:
jRPG, Fantasy, Female Heroine, X-Ray, Prostitution, Big Tits / Big Breasts, Oral, Footjob, Group, Anal, Crempie, Bukkake, Monsters, Defloration
Censorship:
Yes
Developer/Publisher:
PICOPICOSOFT
Platform:
PC/Windows
Publication type:
Original (licensed)
Version:
1.01
Game language (plot):
Japanese
Interface language:
Japanese
Voice Language:
Partial Japanese Voice
System requirements:
OS: Windows 7 | CPU: Intel Celeron / PentiumIII 2GHz + | Memory: 2GB + | HDD: 4Gb | Video: 1024x768 full color
Info:
The main character is Jeanne, a single-minded girl knight.
Jeanne goes on a harsh adventure with the spirits to save the captive Princess Lily.
The ending that Jeanne and Lily will meet at the end of the trip is up to you ...