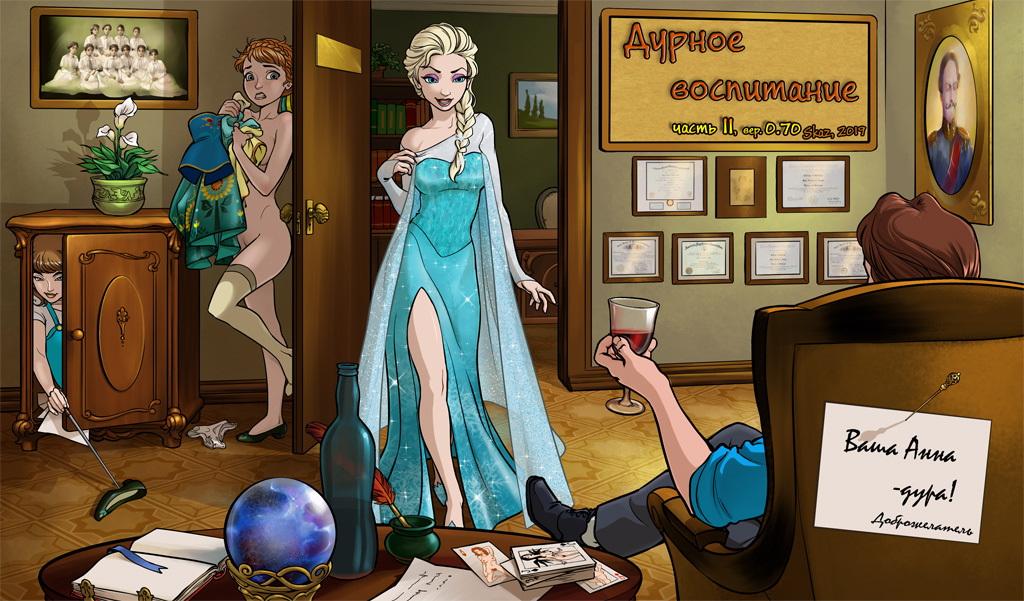 File size: 700 Mb
Tags: ADV, Fantasy, Sex, Corruption, Humiliation, Slave Training, Slut Training
Year of issue:
2018
Release date:
2019/03/29
Genre:
ADV, Fantasy, Sex, Corruption, Humiliation, Slave Training, Slut Training
Censorship:
Missing/There is a patch to remove
Developer/Publisher:
Skaz (Skaz Games Studio)
Platform:
PC/Windows
Publication type:
In development
Version:
0.70.03
Game language:
Russian/English
Interface language:
Russian/English
Voice Language:
Unknown/Other
System requirements:
OS: Windows XP; CPU: Athlon / Pentium 200 MHz; RAM: 512MB; VRAM: 128MB; HDD: ~ 700 MB
Info:
The game "Bad Education" is an erotic parody of Disney's movie "Frozen".
The disgraced prince Hans Westergaard, after an unsuccessful attempt to seize the throne (in which he was prevented by a pair of princess sisters), receives an unexpected offer: to become the director of the Imperial College of Good Maidens. A mysterious force promises protection and a crown if Hans manages to turn noble and well-behaved girls ... into ordinary whore.
Hans zealously gets down to business, because by a happy coincidence there are also the princess sisters who hate him in the College!
But everything turns out to be not so simple ...